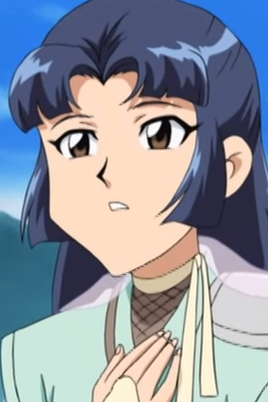 Kiku is one of the side characters of the show and is Koei's sister, who is sick and in hospital.
Appearance
Edit
Kiku has long, dark blue hair. She wears a ribbon and a long green dress. She is Koei's younger sister. She is sick and Koei is battling Idaten battles to help Kiku find a good doctor but Kiku is worrying about Koei amd telling him to stop helping her to get a good doctor.
Personality
Edit
Kiku is caring and gentle. She cares a lot about others and is willing to help anyone. She is always grateful to anyone who helps her and Koei. She may like nature, arts and crafts, as she usually does one of these things when bored.
Ad blocker interference detected!
Wikia is a free-to-use site that makes money from advertising. We have a modified experience for viewers using ad blockers

Wikia is not accessible if you've made further modifications. Remove the custom ad blocker rule(s) and the page will load as expected.